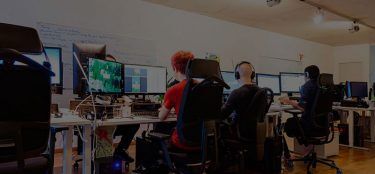 TreasureHunt (2017)
Transaction Type: Investment by a Strategic Partner
Sector: Gaming
Company & Transaction:
Berlin based TreasureHunt, founded a.o. by veterans from EA, Zynga, Rovio and King has been developing games for mobile platforms since 2014 and came out with Pet Paradise, a "Bubble-Shooter-Pet-Collection-Game", in June 2017 in both iOS and Android. In order to gain further market share in its mainstream, interactive user entertainment segment and keep enhancing the TreasureHunt organization Gauselmann Group as a strategic investor– next to business angels – not only contributes capital over the amount of USD 6M but also other company resources subsequent to the transaction.
in rebus corporate finance supported TreasureHunt GmbH as exclusive financial advisor throughout the transaction.
Interested in the overall gaming environment? Recommended reading includes the news around the Exit (2020) of Peak Games by Earlybird to Zynga.
SIMILAR AND COMPANY SALES TRANSACTIONS
Other growth financing transactions succesfully advised on by in rebus corporate finance include Barfer's Wellfood, whereas Print Royal would be an example for a company sale to a strategic investor with interesting potential for synergies.